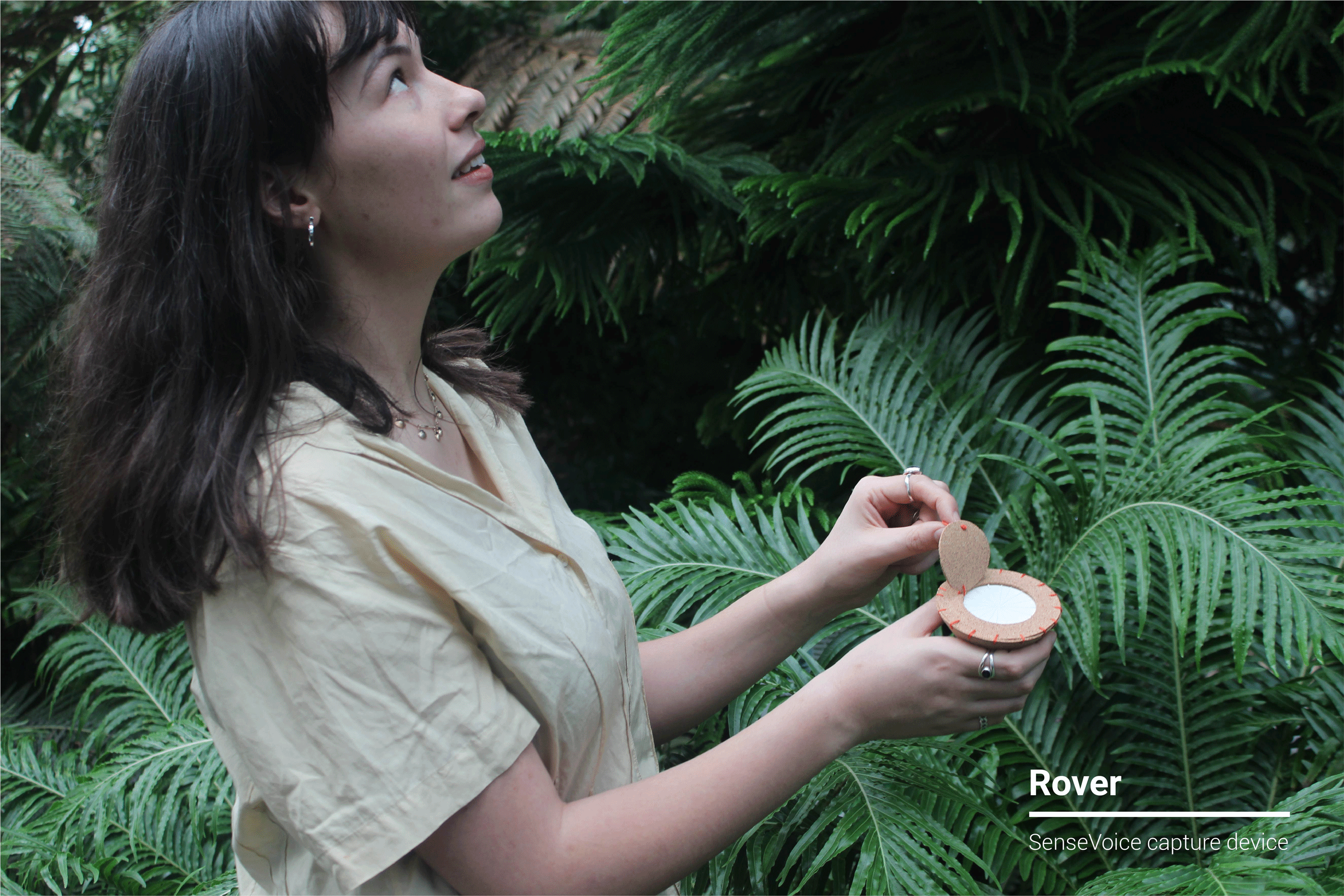 SenseVoice is a speculative project, imagining what sustainable development work might look like in 2030.
SenseVoice is a public service that encourages communities to capture their unique values through different senses. This non-linguistic form of expression offers an effective way of collecting and communicating important Memories, Aspirations and Judgements. A Value Navigator invites participants to capture an aspect of their community using the most appropriate physiological sense. Local creatives then transform these sense portraits into outputs such as exhibitions or presentations that can be shared with other communities, schools or governments. By experiencing positive or negative sensory values in this way, the SenseVoice network can appreciate how others around the globe are living - and suggest improvements.
SenseVoice's aim is to offer a new and exciting way of communicating - especially for a future where environmental issues may well limit travel and global organisations rely more heavily on digital communication to operate. It is a way of celebrating individual memories, exchanging aspirations, and inspiring community activism.
Featured in 'Future Experiences: Sustainable Development and the Global South'
See digital version of the book
here
We experimented with language manipulation and the power of translation during the group phase of the Future Experiences project, receiving advice from external experts. As Dr Mia Perry, co-Director of the SFA (Sustainable Futures Africa) Network says 'sometimes the most effective means of expression is through non-linguistic forces'
Rover - SenseVoice capture device. Capturing the scent of an urban food garden in a school playground in Rio, 2030, an aspiration to share with a partner community
Ceramic plate which will absorb the scent when sprayed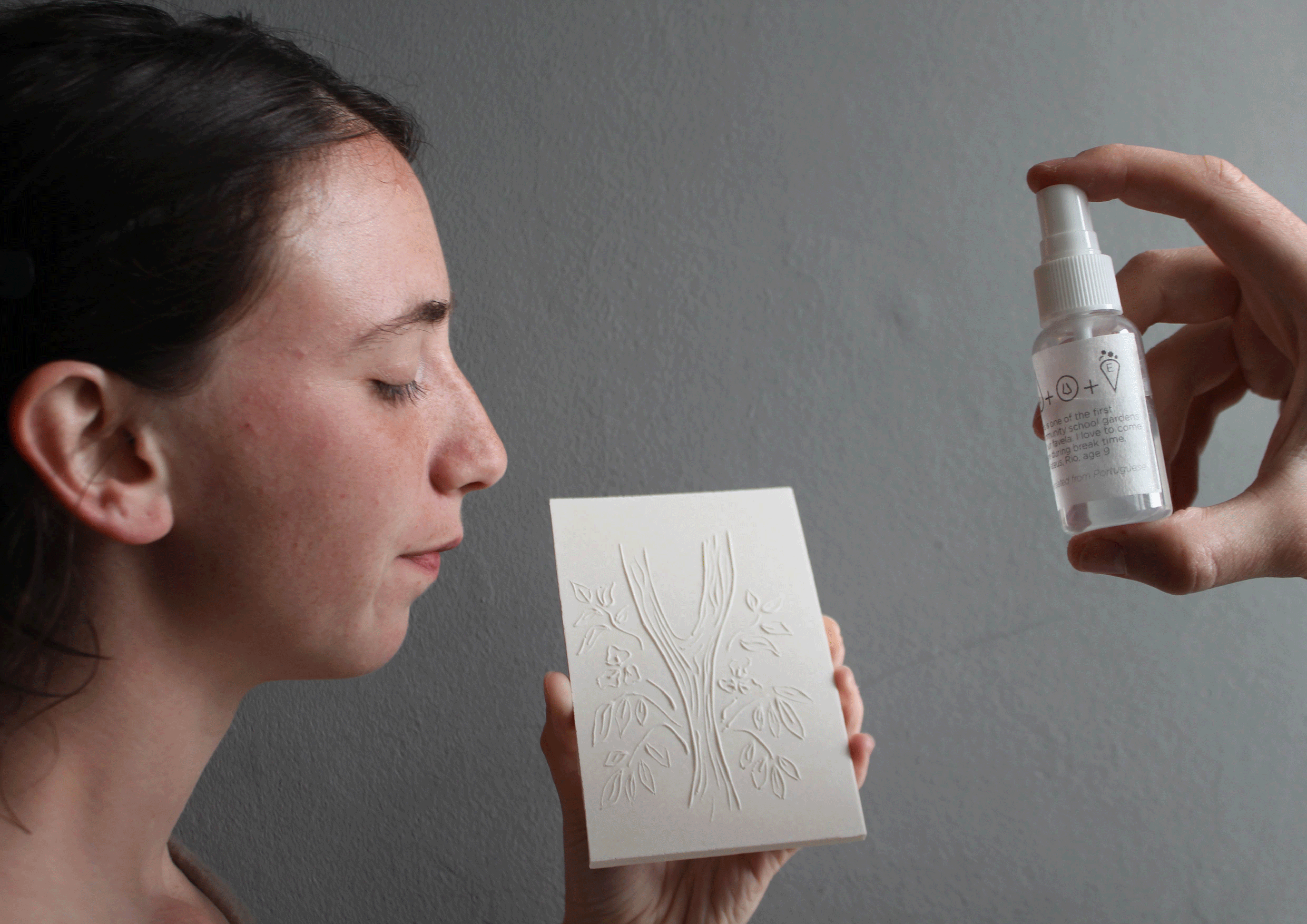 The collected scent of the urban food garden in Rio is released to a school community in the UK. This smell transports participant receivers to the captured scene and may inspire them to create a similar garden of their own. (The scent itself was created at Arboretum, a fragrance design studio in Glagsow run by Clara Weale) SenseVoice 3-stage service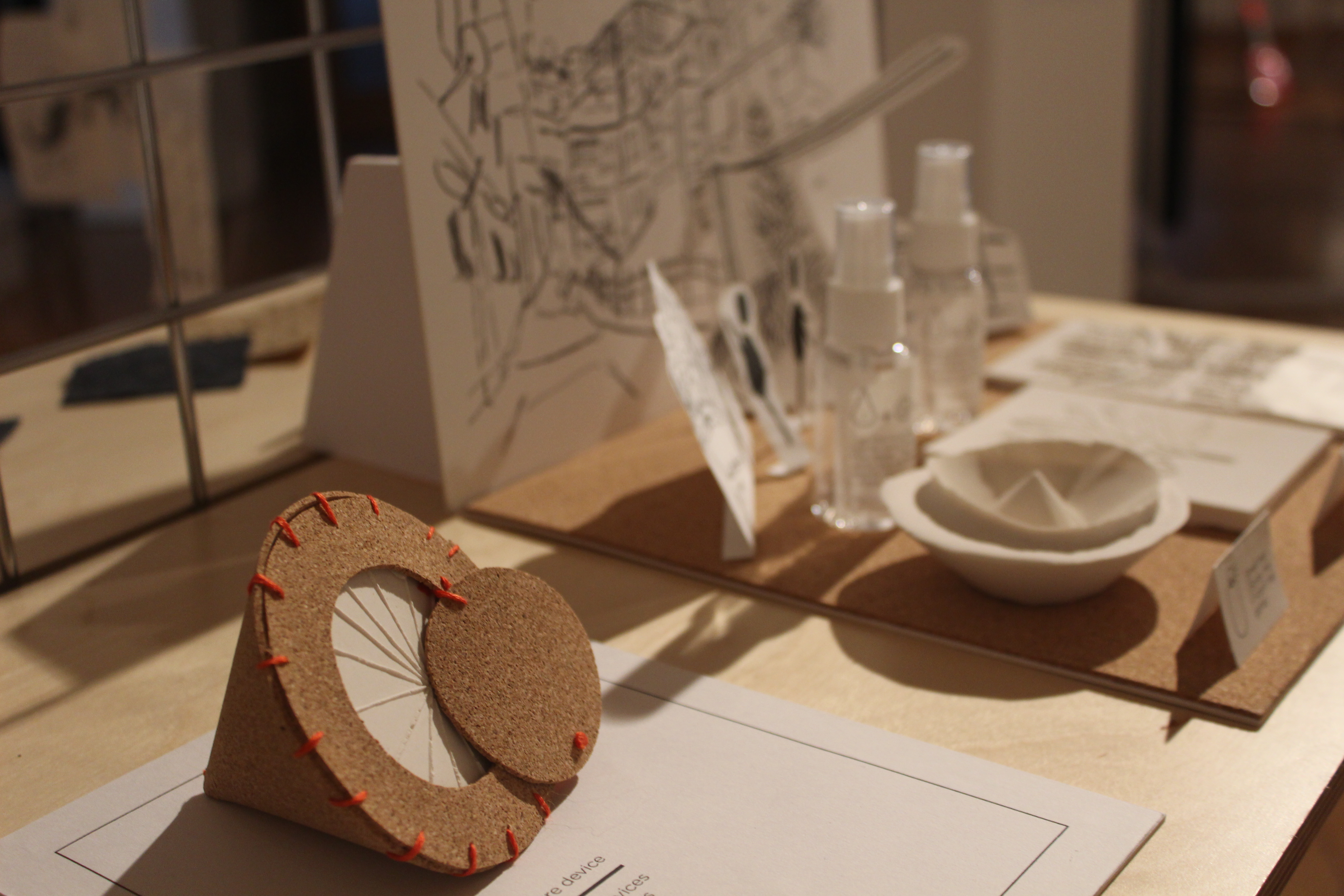 Exhibited at the Lighthouse, Glasgow, Feb 2020