Re-[Phrase] NHS Workshop


2018


Using music to improve the education of interpersonal skills within psychiatry

In collaboration with the Royal Edinburgh Hospital

With Jeanne Chiche

The Re-[Phrase] Workshop aims to engage the medical student in the art of listening. Being able to identify subtle patterns and nuances within a patient speech is an integral part of clinical communication, helping to give an accurate diagnosis on the patient's state of mind.

In the Re-[Phrase] Workshop, music is introduced as a metaphor for communication. Step 1 - listening to a piece of music, step 2 - analysing the patterns, step 3 - collective discussion, step 4 - link to thought forms, step 5 - link with MSE. The Mental State Examination (MSE) involves interviewing a patient, recording their appearance, behaviour, speech, mood, affect, thought, perception, cognition, and insight. Formal thought disorders indicate a disturbance to the organisation and expression of thought. This may be an indicator of a mental illness, for example delirium or dementia. After the listening exercise, students will be able to apply this art of listening to the MSE, in particular to the diagnosis of thought form patterns.

< Psychiatry is more than simply clinical expertise >
At the moment the hospital has very limited resources to teach the required interpersonal skills to students. Whether is it the art of observing, listening or speaking, it mainly comes in the form of lectures and handouts due to ethical restrictions. Our challenge was to find a way around this.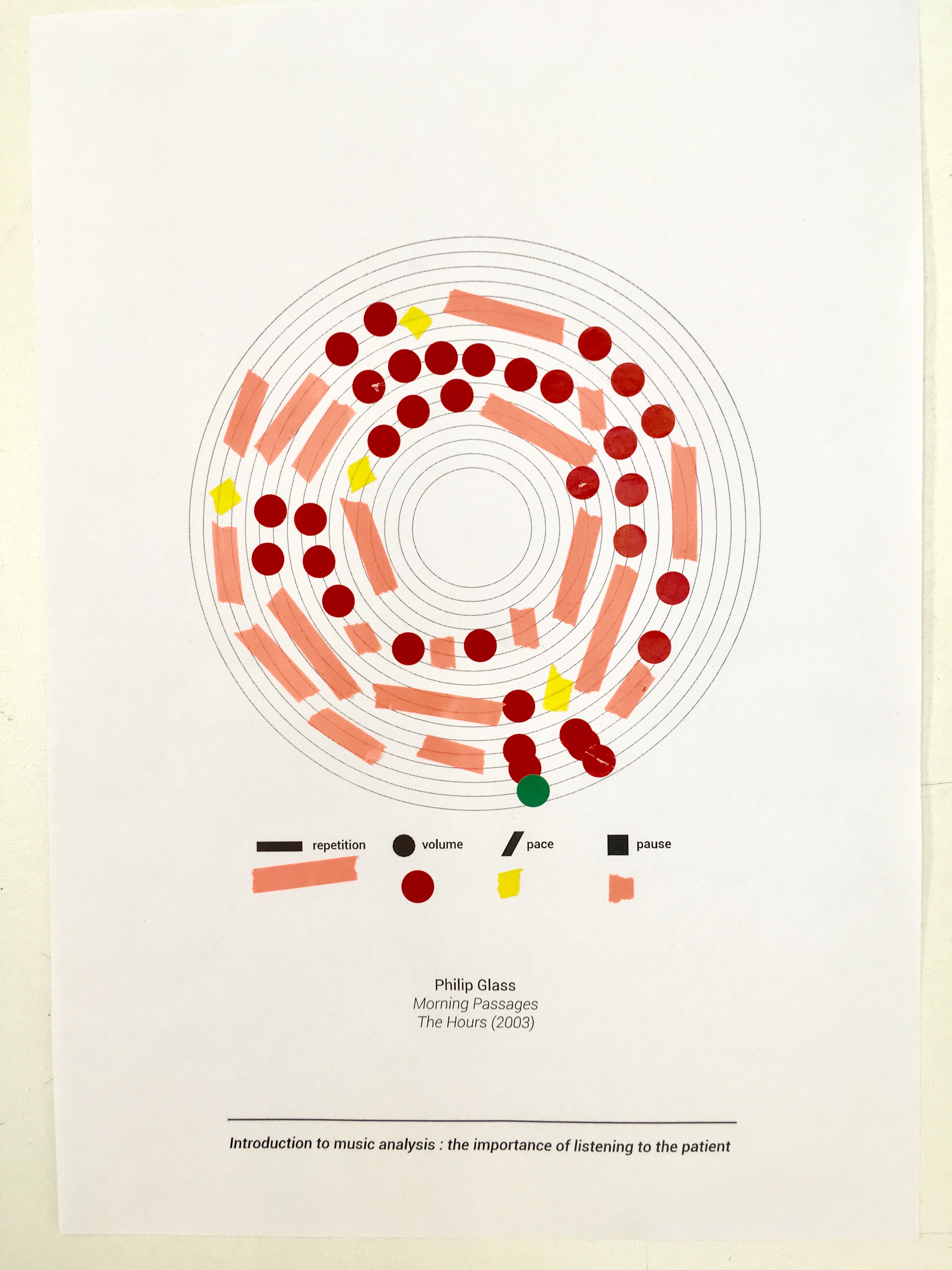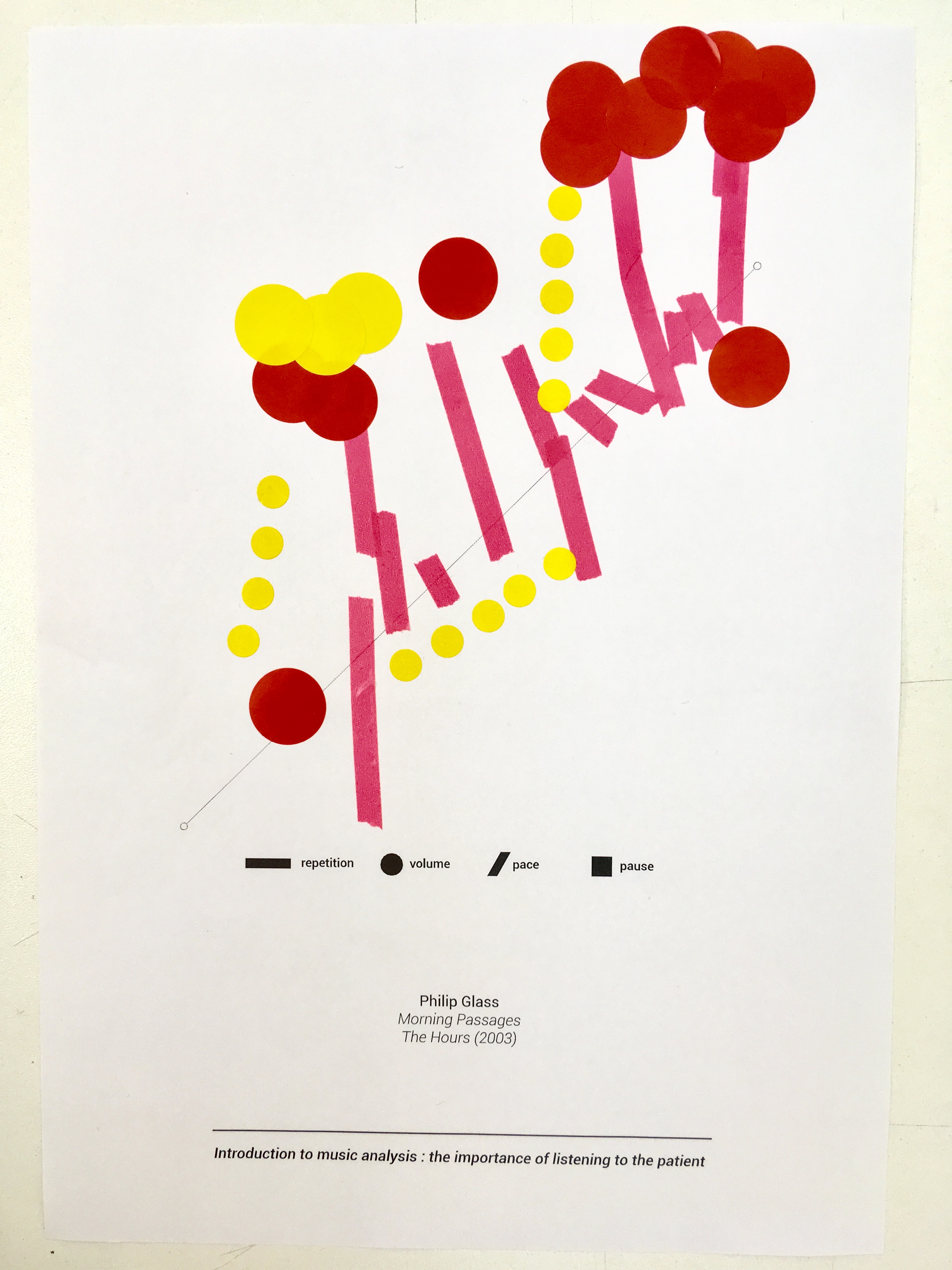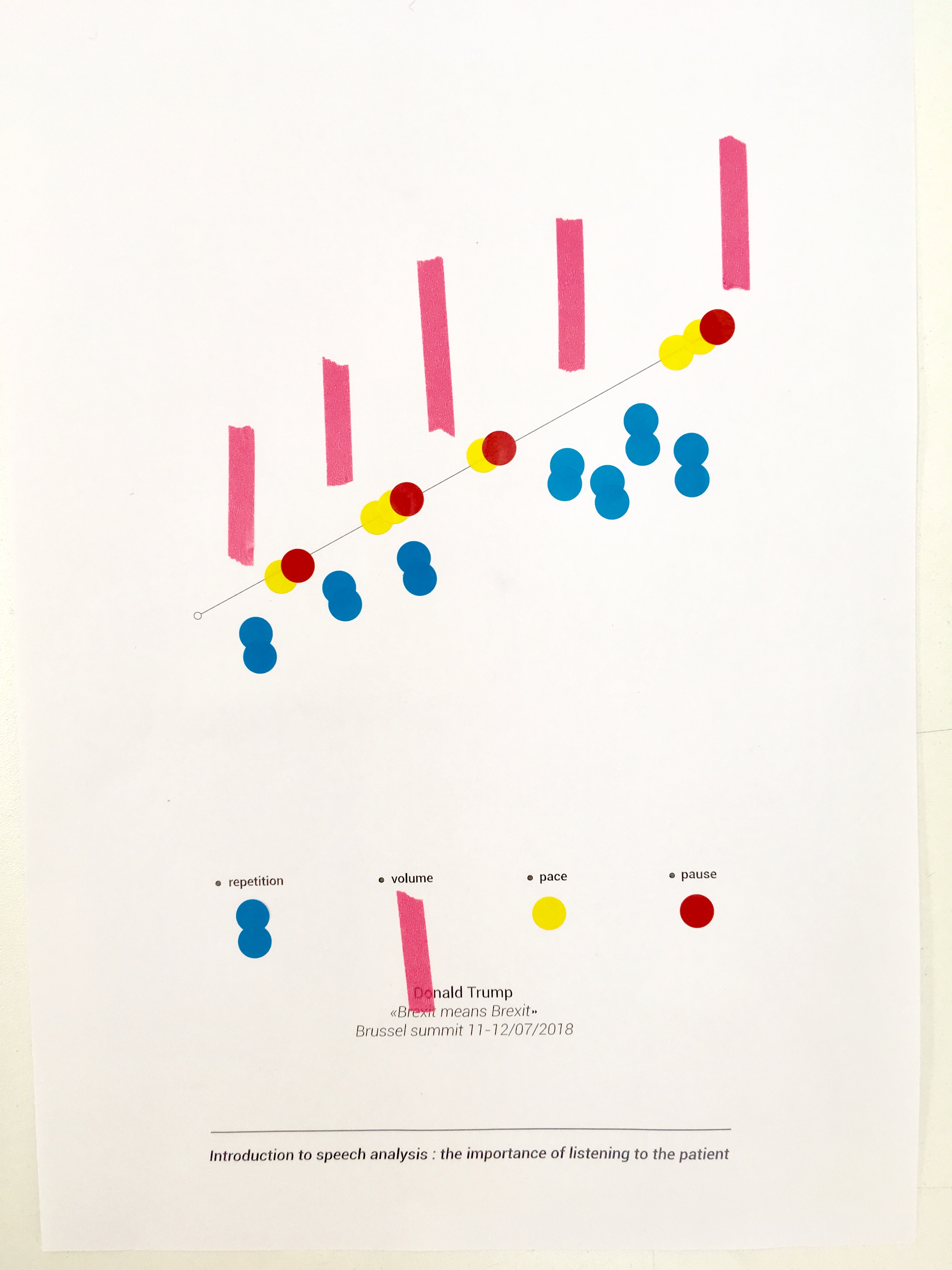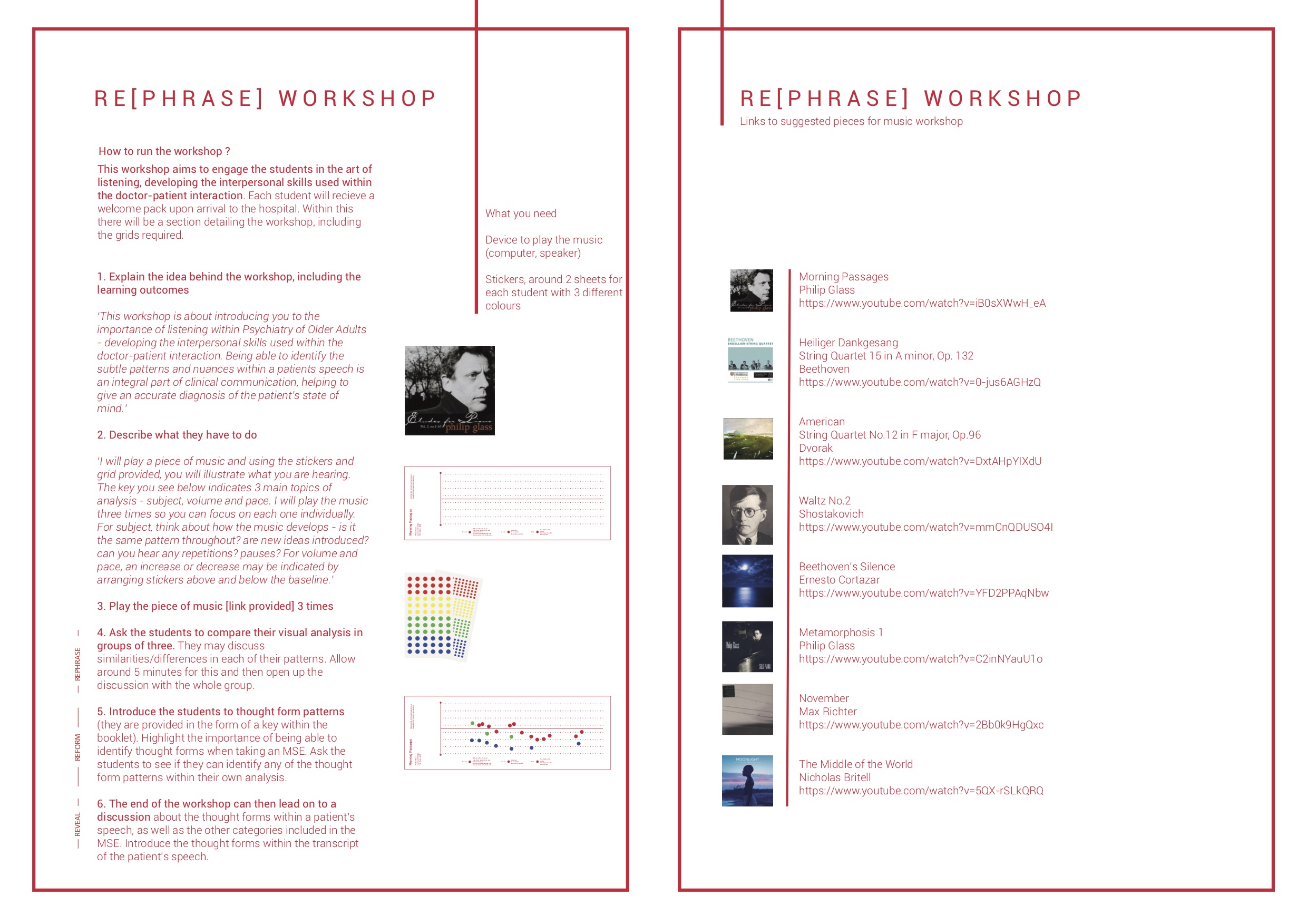 Short term proposal - analysis grids + instructions + visual transcripts
Long term proposal - collaboration between the NHS education department and a music or drama school. The example imagines a collaboration with the Royal Conservatoire of Scotland